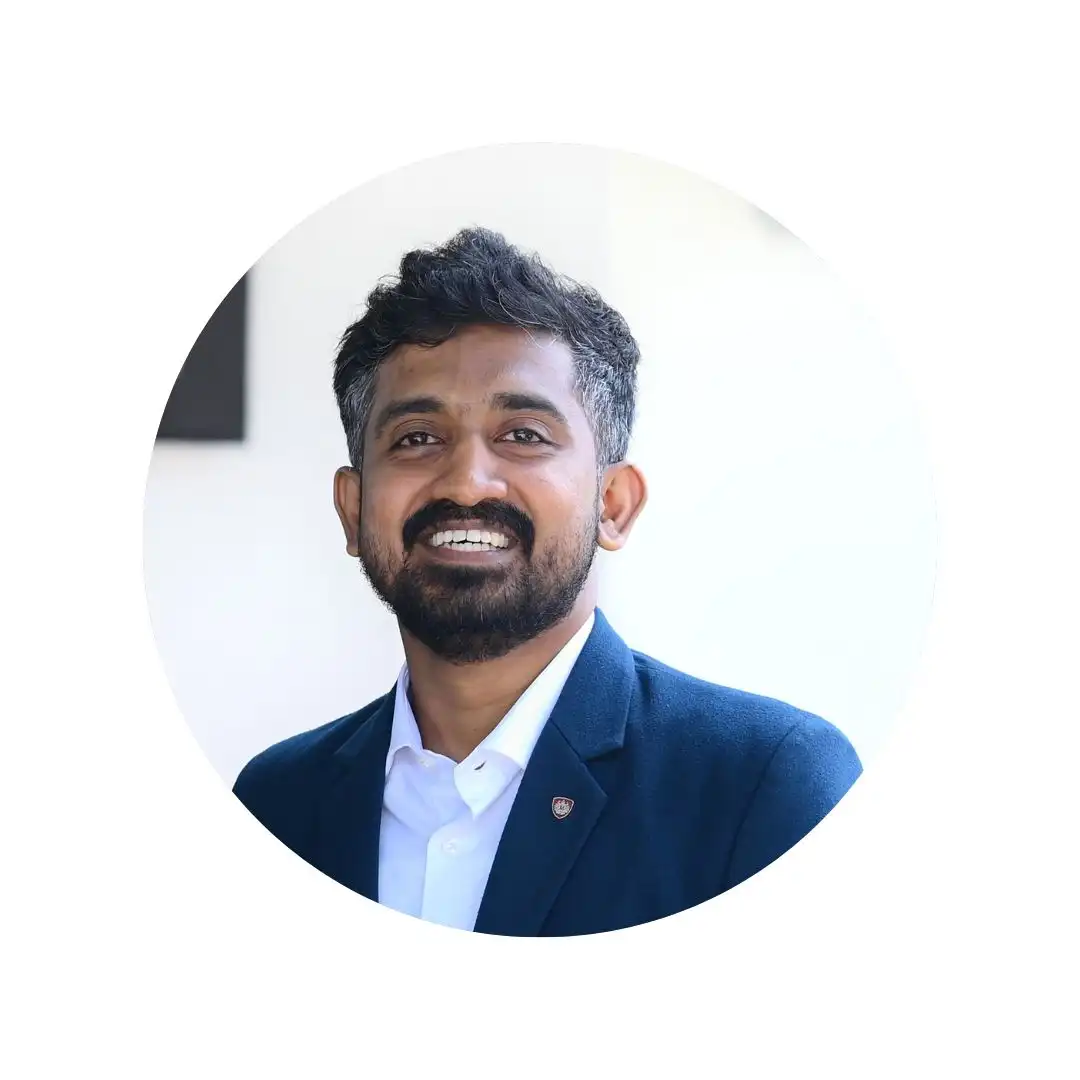 "While teaching math in college back in 2012, I saw firsthand the benefits of one-to-one teaching.
Students in one-to-one classroom were able to clear their doubts more easily, and I was able to better
understand their strengths and weaknesses. This led to significant improvements in their academic
performance and exam results.It is a simple fact that teachers, myself included, cannot give all students the attention they need in a group class.

These experiences convinced me that one-to-one teaching could revolutionize the education system.
With proper guidance, any student can learn any subject or topic easily. This was the driving force
behind the formation of Angle Belearn in 2017. ."

Ashiq Muhammed, CEO , Angle Belearn
What We Do?
We offer online one-to-one live tuition for students in grades 1 to 12 to make their learning easier. We believe
that any student can learn and achieve their best with the right guidance from expert teachers.
Our teachers are trained and equipped to deliver top-notch classes, ensuring 100% personalized attention.
Students and parents can choose the subjects they want to learn and attend classes at their own convenient time.
Over the past 6 years, we have taught over 10,000 students in 12+ countries. With our online tuition classes,
students can learn from the comfort of their own homes, and parents can rest assured that their child's
education is in good hands.
Vision
To provide every student with the opportunity to learn anything they want, at their own pace, with the help of expert teachers.
Mission
To provide every student with the resources and support they need to reach their full potential
Our journey
2017
November
Launching Angle Belearn at Calicut, Kerala
2018
May
Our first batch of students achieved outstanding results in the board exams.
2019
June
We have opened 2 more centres in Kerala
2020
March
Started our own online learning platform
2020
June
Started our services in GCC countries
2020
November
Featured in Media one Edu Kerala
2021
June
We have expanded to USA,UK & Australia
2022
December
We have achieved a landmark of 10000 students
2023
May
Featured in Hello entrepreneur and Dailyhunt
2023
June
Received the prestigious APJ Abdul kalam award for excellence in global education