INDIVIDUAL ONLINE TUITION IN DELHI | FOR CLASS 1st to 12th
INDIVIDUAL ONLINE TUITION IN DELHI | For CLASS 1st to 12th
Contact us
Education is always the best investment we are able to make for our children. As this happens, parents are taking too many chances in order to find the best online tuition in Delhi. We will only get a high-quality education from the best tutor.
Due to the increased level of competition, it is quite difficult to find the top tuition teacher in Delhi. It's hard to find the best tutor.
As a result, the majority of students prefer online home tuition in Delhi. Because they can attend classes at their convenience.
Book a free demo
Why Do Your Children Need A Online Private Tutor in Delhi?
Having a private tutor online can be a game changer for anyone who aims to improve their academic performance.
Our online tuition class in Delhi offers an efficient and effective approach to learning from the comfort of your own home or anywhere else with an internet connection in today's fast-paced world, where time is an important thing.
Here are the main advantages of online individual tuition.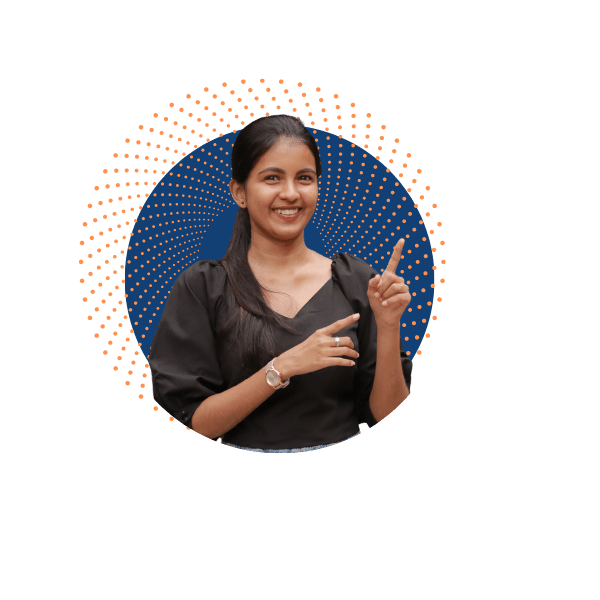 Personalized attention
You should have a dedicated teacher in your class.
Access to a wider range of tutors
Flexibility
Online private tutoring offers greater flexibility in scheduling.
Convenience
Can be done from the comfort of your own home.
How Angle Belearn Online Tuition
Classes Help Your Child?
Angle is the sole provider of individual tuition in Delhi, and no private tuition in Delhi can compete with the quality of education provided by Angle. Because our top priorities are:
Customized learning
Angle Individual tuition in Delhi can be customized according to your child's learning style and speed. This can make learning more engaging and pleasing for your child.
Interactive communication
The teacher and student communicating in which the teacher answers questions, provides comments, and gives guidance to help the student learn and develop their communication and Language skills.
What Angle Online 1 to 1
Tuition Class in Delhi Offers!
What sets Angle apart from other home tuition agencies in Delhi is that we provide all types of syllabuses through our online home tuition service in Delhi.
IB Board
ICSE Board
CBSE Board
ISC Board
IGCSE Board
CISCE Board
GCSE Board
Cambridge International Board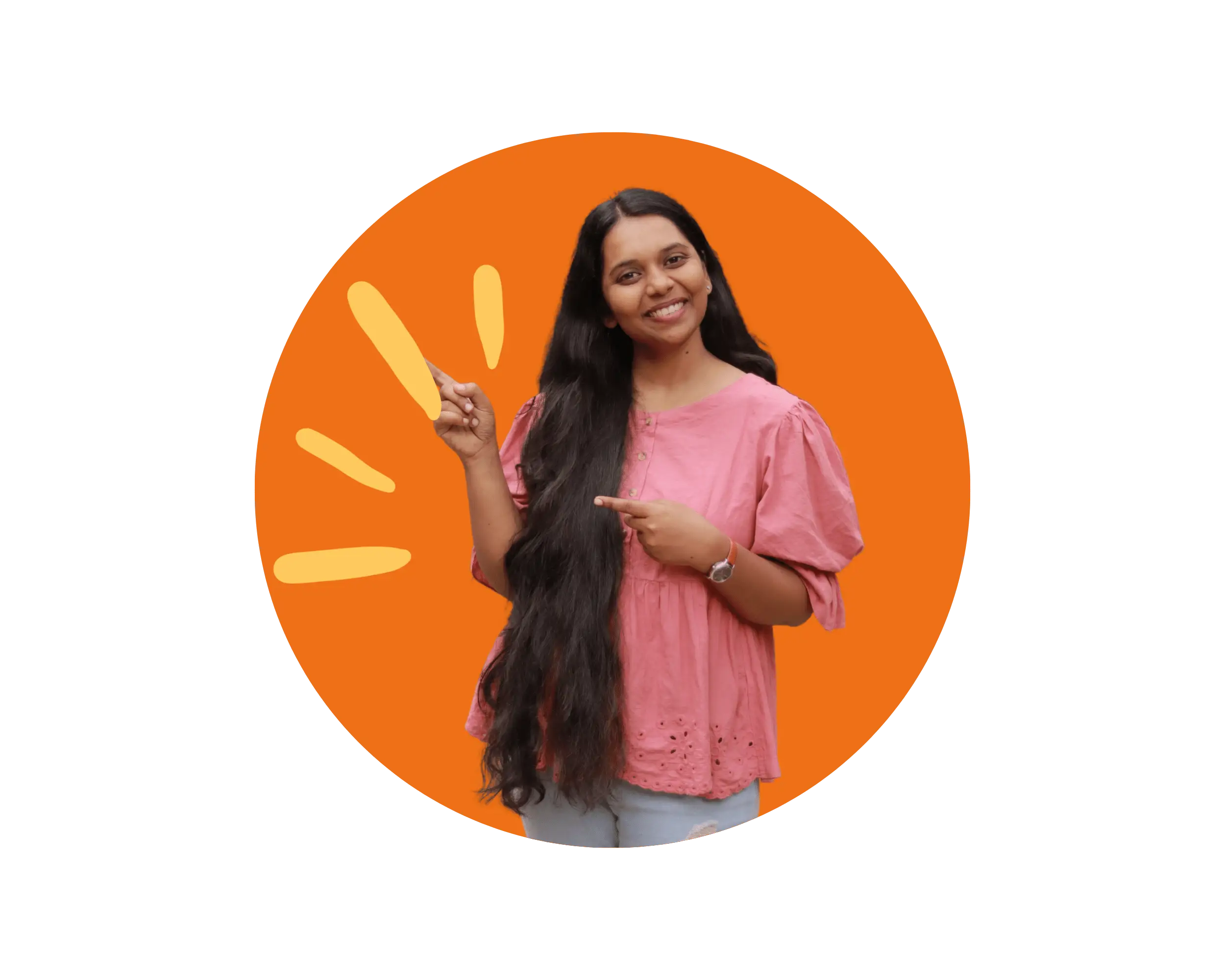 Personalize Your Online Tuition Class With The Best Tuition Provider in Delhi!
Individual attention to our children is always preferable. since each child's learning abilities are distinct.
As a result, teaching should be done according to their unique method to guarantee progress.
Key aspects to consider when personalizing your online tuition class with our individual private tutor:
The Key Benefits
You can choose whatever subject you would like.
Select your tutor from the pool of available teachers.
Individualized curriculum for each student.
Get Your Tuition Any Time, Anywhere, Any Subject
Angle's home tuition service in Delhi can access anywhere any time if you have proper internet connection and PC/Tab/Mobile phone.
APJ Abdul Kalam Award Winner 2023!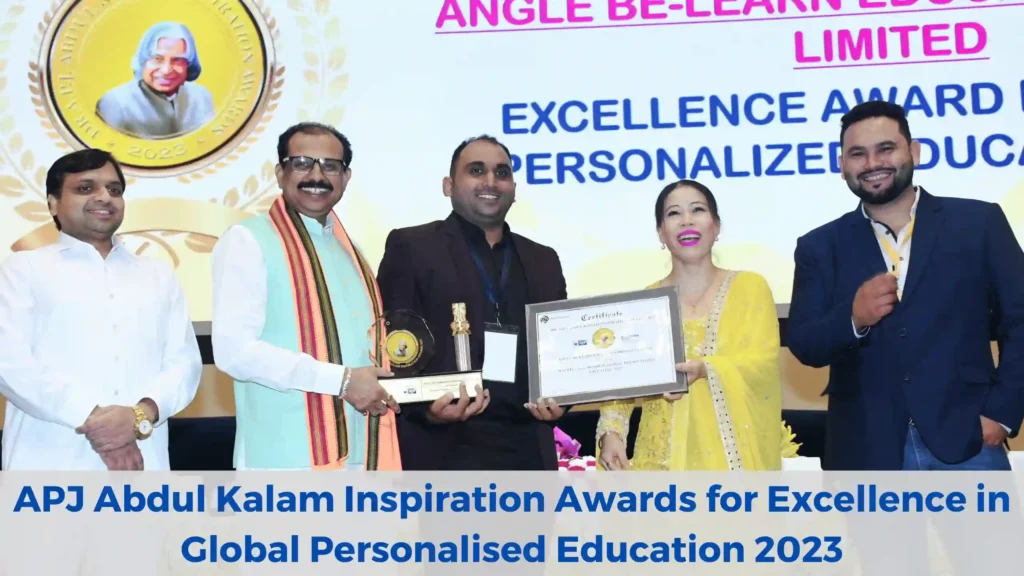 Our CEO, Ashique Parvesh, accepting the esteemed Dr. APJ Abdul Kalam Award for Excellence in Global Education on behalf of Angle Belearn from Mary Kom in Delhi.
Featured On!
Testimonials!
I've been studying with my one-on-one tutor for a while now, and my grades and overall academic performance have improved significantly. The personalized approach not only helped me understand the topics, but also helped me gain confidence in my abilities and create good study habits.
Suresh Babu
I was worried about one-on-one tutoring at first, but my teacher soon put me at ease. They were patient, well-educated, and able to explain tough subjects in a way that I could understand.
Abdul Latheef
As a working parent, I value the convenient nature of one-on-one tutoring. My child's teacher was able to meet our schedule and deliver personalised attention focused to my child's learning style.

Preetha
Online Home Tuition Fees in Delhi
We offer personalized tuition that is tailored to your child's individual needs. This means that our tuition fees in Delhi is not the same for everyone. It depends on your child's grade level, the syllabus they are following, the subjects they need help with, and the number of classes they need per week.
To get a personalized quote for your child's tuition, please contact our academic counselor at +91 8594000416. They will be able to answer any questions you have and help you find the right tuition plan for your child
Book a free demo
Locations We Are Dominating In India!
Didn't See Your Location? Don't Worry, You Only Need A PC/Tab/Smartphone
Angle home tuition agency in Delhi offers innovative online platform that brings top-notch education right to your fingertips, no matter where you are in the world.
Book a free demo
Faq
Is Online Home Tuition in Delhi Effective Compared to Taking Offline Classes?
Yes, it is always more comfortable to study from home. As a result, home tutoring online in Delhi will always be convenient for live doubt clearing.
What are the requirements while I am taking online tuition classes in Delhi?
Suitable device
Reliable internet connection
Necessary materials
Peaceful environment
How can I get online home tuition in Delhi?
Angle is the most established online home tuition provider in Delhi. You can attend a trial class by booking through the website, and then go for admission.
Which online tuition is best in Delhi?
Angle is the sole provider of individual tuition in Delhi, and no private tuition in Delhi can compete with the quality of education provided by Angle.
How much is online tutoring fee in Delhi?
Because it is one-on-one tuition, the charge will range from 400 to 480 INR, depending on the standard.
How do I find the best online private tutors in Delhi ?
People use several channels to make the best decision. It will largely be Google searches or referrals.
Angle has a Google rating of 4.9/5, so you can confidently select it for your child.