One to One Online Tuition
in Mumbai for Class 1 to 12th
Contact us
Mumbai, formerly known as Bombay is a vibrant city with a rich history and culture. Mumbai is one of the most populous metropolises in the nation, and as a result, demand for face-to-face tutors there is increasing rapidly.
The city must have an educated workforce to keep its competitive edge.
The best online classes by Angle have provided online individual tuition for the past many years. We collaborate to raise the quality of teaching by providing online one-to-one tuition in Mumbai from our qualified teachers all over Mumbai.
How Online Tuition Classes Help
The Students in Mumbai?
Students from a variety of backgrounds and learning styles live in the city.
No matter their abilities, all students should have access to high-quality individual tuition. This can be achieved through our face-to-face individual education.
Mumbai is a competitive city. Individual tuition can help students to develop the knowledge they need to succeed in this environment.
Mumbai's high cost of living can make it difficult for families to afford traditional education, so giving online tuition at home may be an affordable option.
Mumbai is a diverse city. online individual tuition can help students from different backgrounds and cultures gain a better understanding of the world around them.
What Are The Benefits of Online
Tuition Classes?
In Mumbai, online one-to-one tuition is a significant and expanding educational option. It provides a variety of advantages that can be very helpful for students in this city.
Learn Anything With Online One-to-One
Tuition Class in Mumbai!
Angle BeLearn provides online one-to-one live classes in Mumbai for students in grades 1 to 12.
We at Angle offers online one-to-one tuition class in Mumbai and the top online tutors in India are available to students for all subjects under:
IB Board
ICSE Board
CBSE Board
ISC Board
IGCSE Board
CISCE Board
GCSE Board
Cambridge International Board
book a free demo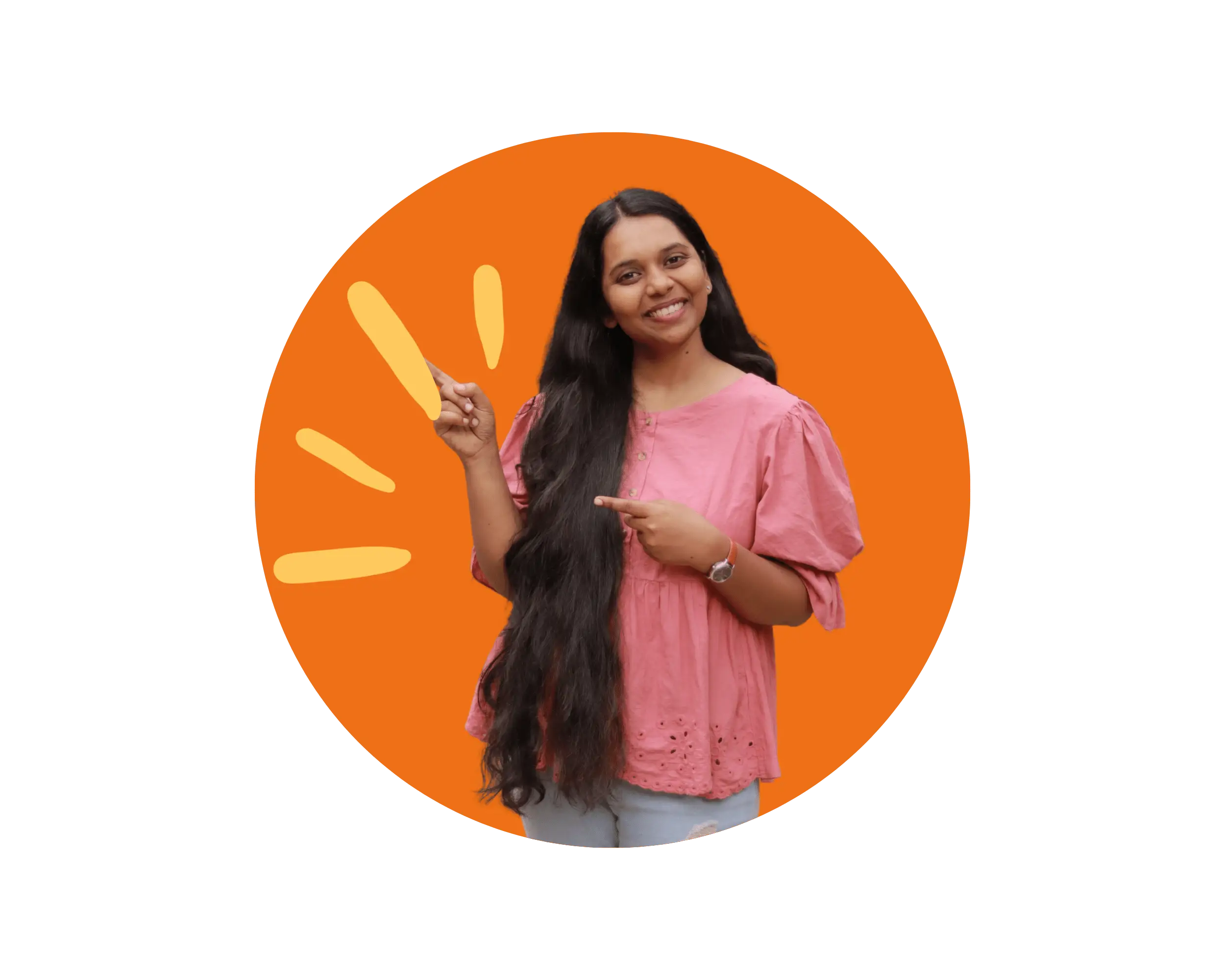 How Can Angle Belearn Help With
Online One-to-One Tuition?
How Angle Individual Tuition Can Help Your Child?
If you are a parent or caregiver of a child in Mumbai who is struggling in school, ANGLE online one-to-one tuition can be the best option for helping students to reach academic success.
To raise your grades
If you are having difficulty in school, a private tutor online can assist you in pinpointing your weak areas and creating a customized study routine.
Chat support
Students can connect with teachers, ask questions, and get help with assignments using the chat features provided by our online tuition website.
To Get Ready for Examinations
A private online tutor can assist you to develop test-taking methods and practice answering questions in a timed setting.
Mock tests
Continuous evaluation helps students identify their strengths and weaknesses. Students can learn the format of the exam by taking practice tests.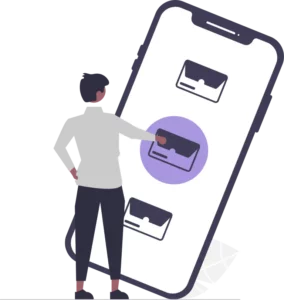 Learn With The Best Online Tuition App in Mumbai!
Angle BeLearn is an online tuition platform that provides students with one-to-one tuition classes in a variety of subjects.
Angle's online tuition website offers the best online face-to-face tuition in Mumbai for students who have trouble grasping concepts.
For a number of reasons, angle has emerged as the preferred platform for online home tuition among many students in Mumbai.
Students looking for a nearby online private tutor in Mumbai can schedule a free trial lesson with us right away!
Gain Unlimited Access to Tuitions: Anytime, Anywhere, for Any Subject
With Angle's online tuition classes, you can conveniently access them from anywhere and at any time, as long as you have a stable internet connection and a device such as a PC, tablet, or mobile phone.
APJ Abdul Kalam Award Winner 2023!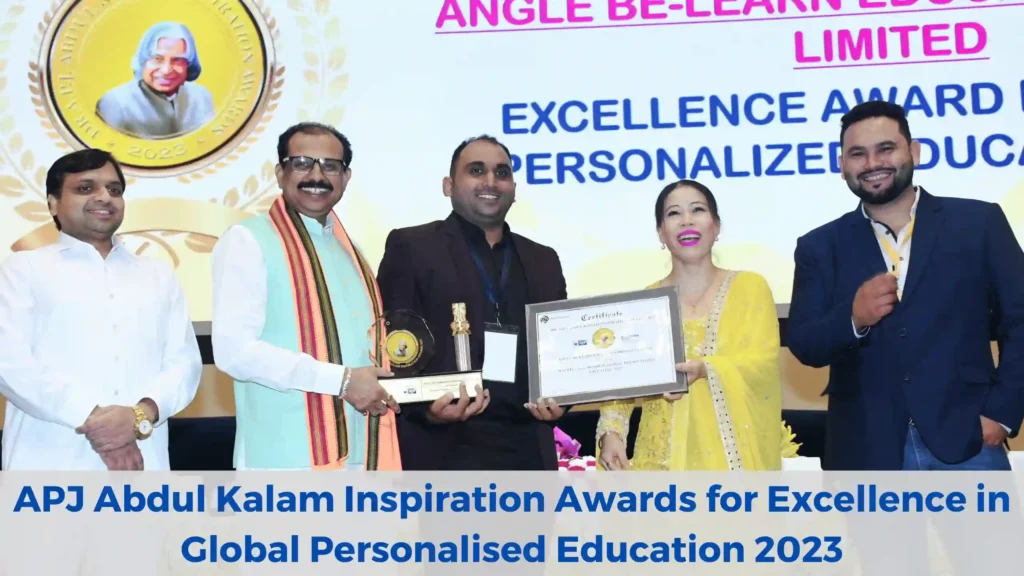 Our CEO, Ashique Parvesh, accepting the esteemed Dr. APJ Abdul Kalam Award for Excellence in Global Education on behalf of Angle Belearn from Mary Kom in Delhi.
Featured On!
Hear From Our Happy Parents
& Students in Mumbai
Hear From Our Happy Parents & Students in Mumbai
"Would like to express my gratitude to the educators who taught my son and helped him to achieve outstanding results in his IGs and A levels. They have been a source of confidence and inspiration for my kid to work hard and achieve the level where he is today."
Parent of Faheem
10th CBSE
94%
"My experience at ANGLE is great and memorable. The teachers and mentors are really helpful and helped me to improve my academic skills. Thank you so much for helping me. I couldn't do it without you. I would highly recommend Angle to anyone!"
Pallavi
12th CBSE
95%
"I would like to express how deeply I appreciate the kids' performances. Thank you for everything the teachers have done for them. The tuition classes are very enjoyable, entertaining, and educational. Keep it up ANGLE"
Prasoon
12th CBSE
93.5%
Fee Structure
We offer personalized tuition that is tailored to your child's individual needs. This means that our fee structure is not the same for everyone. It depends on your child's grade level, the syllabus they are following, the subjects they need help with, and the number of classes they need per week.
To get a personalized quote for your child's tuition, please contact our academic counselor at +91 8594000416. They will be able to answer any questions you have and help you find the right tuition plan for your child
Book a free demo
Locations We Are Dominating In India!
Didn't See Your Location? Don't Worry, You Only Need A PC/Tab/Smartphone
Angle's innovative online platform brings top-notch education right to your fingertips, no matter where you are in the world.
Book a free demo
Faq
Which is the best online tuition platform in Mumbai?
Angle is one of the best online tuition platforms in Mumbai and no private tuition in Mumbai can compete with the quality of education provided by team Angle. We believe that each kid's learning abilities are different, and thus we provide personalized best online tuition classes to ensure that all our students achieve academic success.
How much is the cost of online tuition classes in Mumbai?
Because it is one-to-one online home tuition, the charge will range from 400 to 480 INR depending on the face-to-face tutor's class.
How do private tutors online teach at Angle?
To make it simple for the students to understand all the ideas taught, we employ an interactive virtual whiteboard. Students can instantly connect with the Mumbai tutor for online tutoring because the entire conversation is a two-way video/audio process.
Can I choose the online private tutor in Mumbai?
Students can find an online home tutor who is a good fit for their learning style. Our online tutors have a range of teaching experiences and specialties, so you can choose a teacher who fulfills your academic needs.
Is Angle individual tuition the best in Mumbai?
Angle individual tuition is one of the best online home tuition platforms in Mumbai and no private tuition in Mumbai can compete with the quality of education provided by team Angle.